Print
Leaflet, brochure and catalogue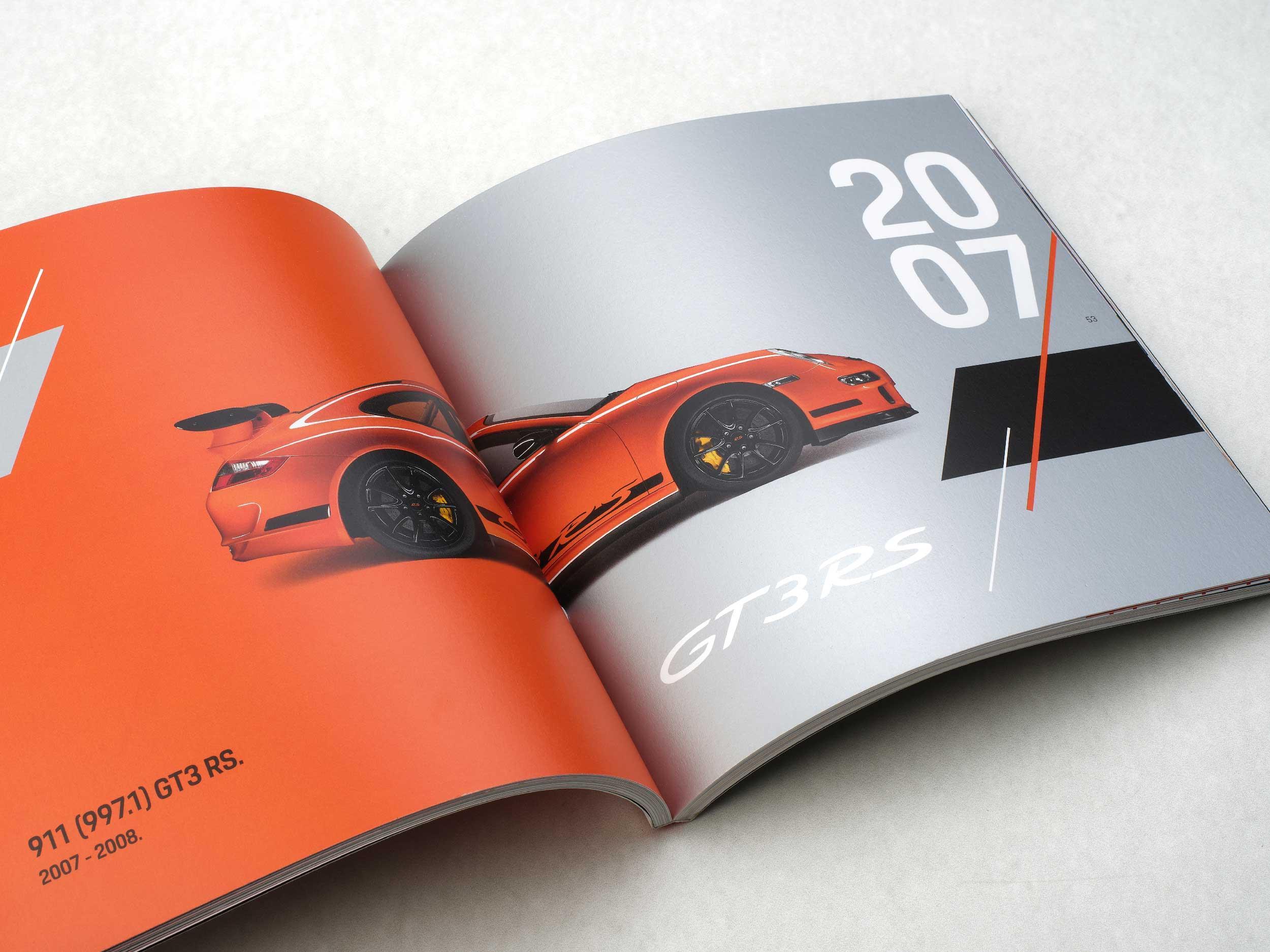 DMG specialises in producing large runs of leaflets, brochures and catalogues of the highest quality and in the shortest possible lead times. We can do this thanks to our large and modern machinery, but also because of our experienced printers and finishers.
Our machines are extremely high-performance and meet the latest state-of-the-art standards. We have invested in two Heidelberg 'recto-verso' printing presses that are quite unique in the whole of Europe. This enables us to bring our expertise in sustainable commercial printing to bear cost-efficiently, in the shortest possible lead times.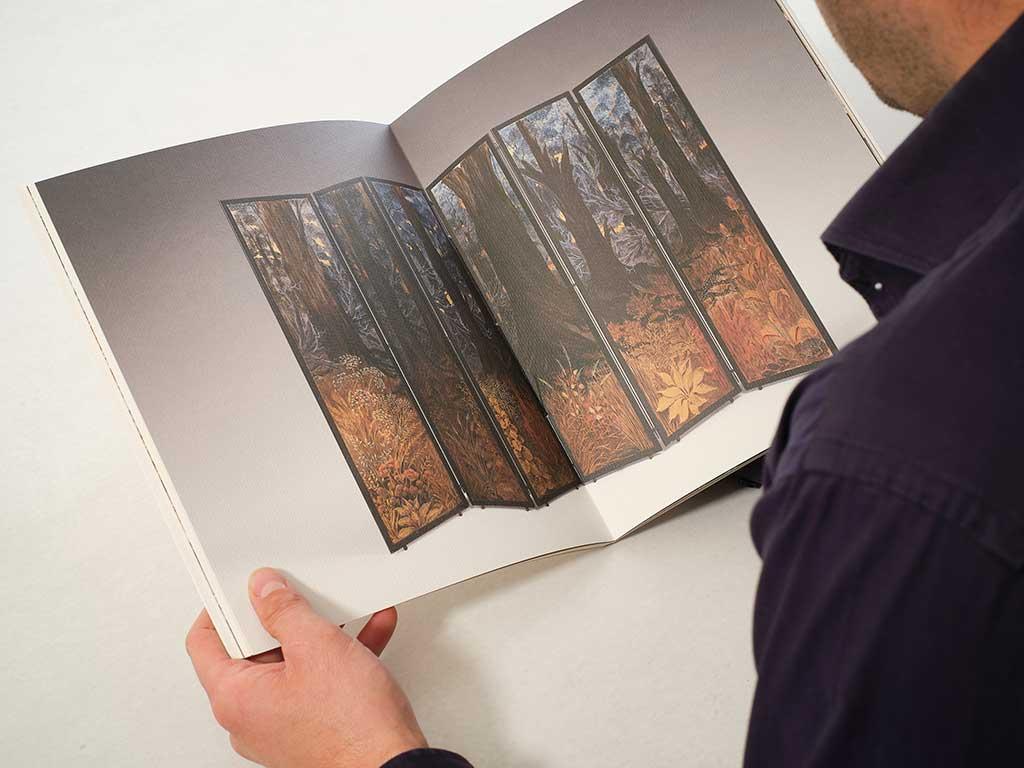 Leaflet, brochure and catalogue
To produce commercial printed matter such as a high-quality leaflet, we boast pre-press, press and after-press facilities under one roof. We control all the processes at the same production site. We can therefore also offer efficient finishing and distribution of the printed material. The result?
Unbeatable prices
Short lead times
Top quality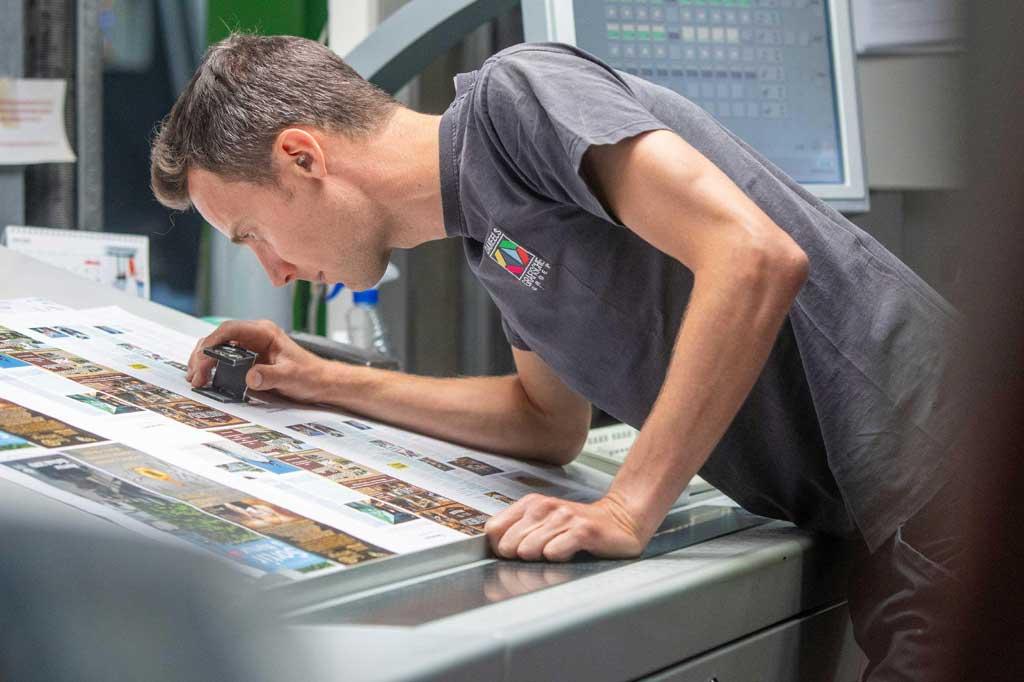 Heidelberg LPL printing presses for your leaflet, brochure or catalogue
Our Heidelberg LPL printing presses are a case in point. These machines make it possible to print the largest runs of commercial printed matter such as a leaflet. These exceptional presses can apply 4 or 5 colours to both sides of the sheet in a single pass, using dispersion varnish for finishing. This enables us to reduce turnaround times significantly and to keep our prices competitive.
All our presses are XL. XL refers to the size of the press (750 x1060 mm). An XL press is slightly larger than a standard press (720 x 1020 mm). We can add extra printing control strips to the product or to get more pages from one printing sheet thanks to the wider format, and this in turn enables to make printing cheaper and more efficient.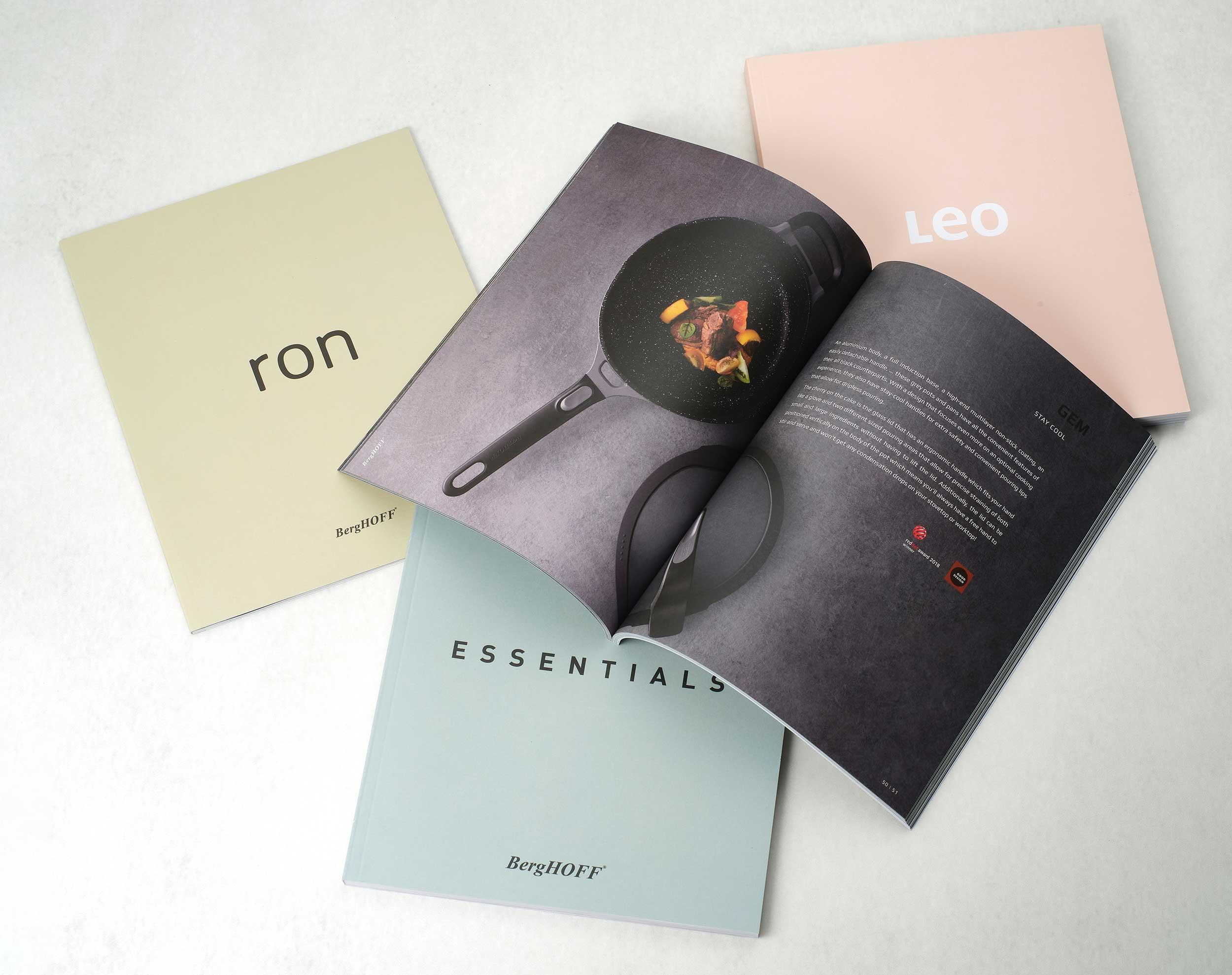 Leaflet and brochure printing
Large runs of leaflets are printed in our offset printing plant. This is the most traditional way of printing. It is also the most ideal and efficient way to print and finish large runs of leaflets. A printing press can handle a larger capacity with in-line finishing. Large print runs are therefore the ideal product for offset printing. 
DMG also prints brochures in large runs in our offset printing plant. Precisely because brochures often contain a large number of pages, it is also better to print them instead of having them produced digitally. The quires are then folded more efficiently also. This is particularly true for larger quantities, which we can also process more sustainably.
Catalogue printing
 A high-quality catalogue is the perfect way to showcase your product and company: beautiful colours, high-quality paper and clear information -- we can help you in the entire process from creation to dispatch. Our Graphic Design team provides guidance from A to Z, with everything under one roof, and always with respect for the product and the environment.
Digital printing productions
In addition to our offset facilities, the Daneels Media Group also offers digital printing, which is ideal for smaller print runs. Our Xerox, HP and IGEN machines enable us to produce your printed matter in the highest quality, comparable to offset printing, in a short time. Ideal for pre-production models, for example. Here, we work with a total solution for print, web portals or publishing on demand. Digital printing lends itself perfectly to smaller print runs and/or cost-efficient customization.