Abouta DMG
From creation to production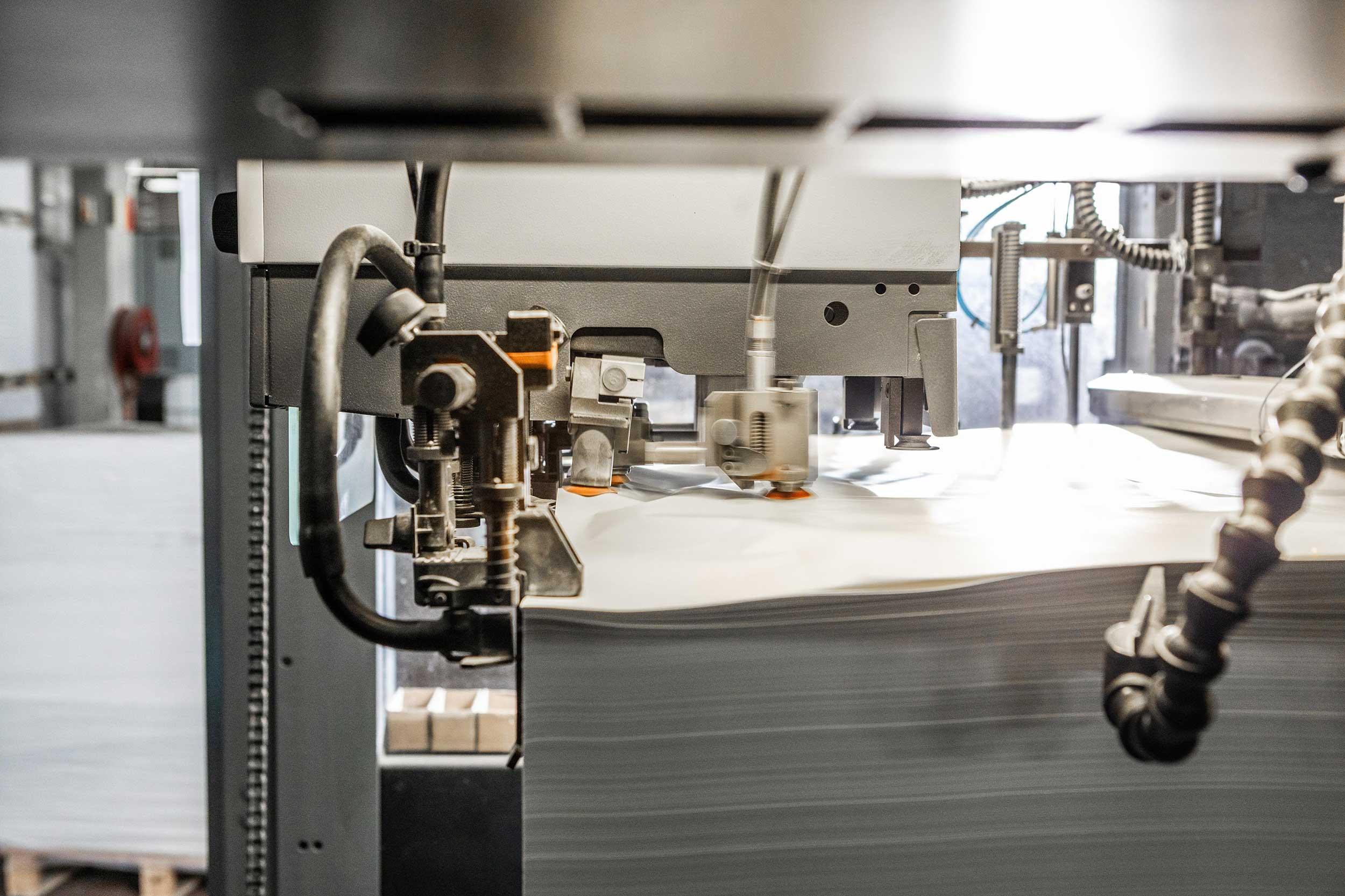 The Daneels Media Group is strong in printing and multichannel communication. It wants to unburden its customers and partners completely and has a number of specialized entities to that end. Together, they offer you everything you need for successful communication.
Offset printing company
The offset print company offers large production capacities with the shortest possible lead time as a result. We can process large print runs and orders within the shortest time. We can also produce ecologically precisely because we invest in the latest and highest-performance production methods.
Besides specializing in leaflets, brochures and catalogues, we also print books, packaging and Pocket Media.
DMG Logistics takes care of worldwide distribution and warehousing. In short, the Daneels Media Group takes care of the entire process, from concept and creation to production and logistics.
DMG Digital
Whereas the DMG prints in offset using the latest printing technology, the DMG Digital produces digital printing exclusively. This technology is particularly suitable for smaller print runs. DMG Digital has extensive machinery for both printing and finishing.
Unlike offset printing, where the ink is "transferred" onto the paper by rotating cylinders, digital printing presses use technology that is closer to that of large-format printers. Even small to very small print runs can therefore be printed and finished with utmost care.
DMG Digital is perfectly equipped for printing and publishing on demand. Just one copy of a book, printed and finished to perfection? It is possible at DMG Digital, which is also an ideal partner for personalized printing and database publishing.
A proud history
In 1906, Josephus Daneels started a paper shop and a printing house for occasional printed matter in Beerse. In 1946, his son Jan took over the helm, assisted by his sisters. Three years later, the family launched a local advertising magazine, the first step towards commercial printing.
Jef Daneels then took over the company after 1960. He invested heavily in larger and faster printing presses. 
The current generation of the family took over in 1990  under the leadership of Kris Daneels. Focusing strongly on exports, the company grew into one of the largest printing concerns in Belgium and became market leader in sheet-fed offset printing.
In the new millennium, Drukkerij Daneels was transformed into the Daneels Media Group. Through several targeted acquisitions, including Brandle, EVM and Z‑card, the DMG became a full-service company that takes care of the entire process, from concept and creation to production and logistics.
Sustainable and innovative
Together with our customers, we like to work on a clean future. Permanent innovation is second nature to the Daneels Media Group. The company is accordingly a pioneer in the sector, not only in technology and quality, but also when it comes to sustainability.
Always the cleanest technology
The DMG invests constantly in the cleanest technologies available today. A team in the company is dedicated to improving our ecological performance continuously and to implementing sustainability in everything we do.
Sustainably produced or recycled paper
We print on sustainably produced paper with FSC® or PEFC certification and on recycled paper. All labelled products are produced according to strict regulations.
We use 100% organic inks
All our standard inks are based on vegetable oil and are fully biodegradable. The same applies to our water-based dispersion varnishes.
We print CO2 neutral
Daneels Media Group prints CO2 neutrally. With some 23,000 m2 of solar panels, we generate no less than 2,000,000 kWh of green energy per year.
Waste is 100% recycled
All environment-related aspects of our production are strictly monitored and all waste materials are fully recycled. The Daneels Graphic Group is consequently ISO 14001-certified.
Corporate social responsibility
DMG endorses its commitment to corporate social responsibility with its own CSR charter. This charter covers aspects such as business ethics, safety, health, working from home and sustainability.