Logistics
Transport and distribution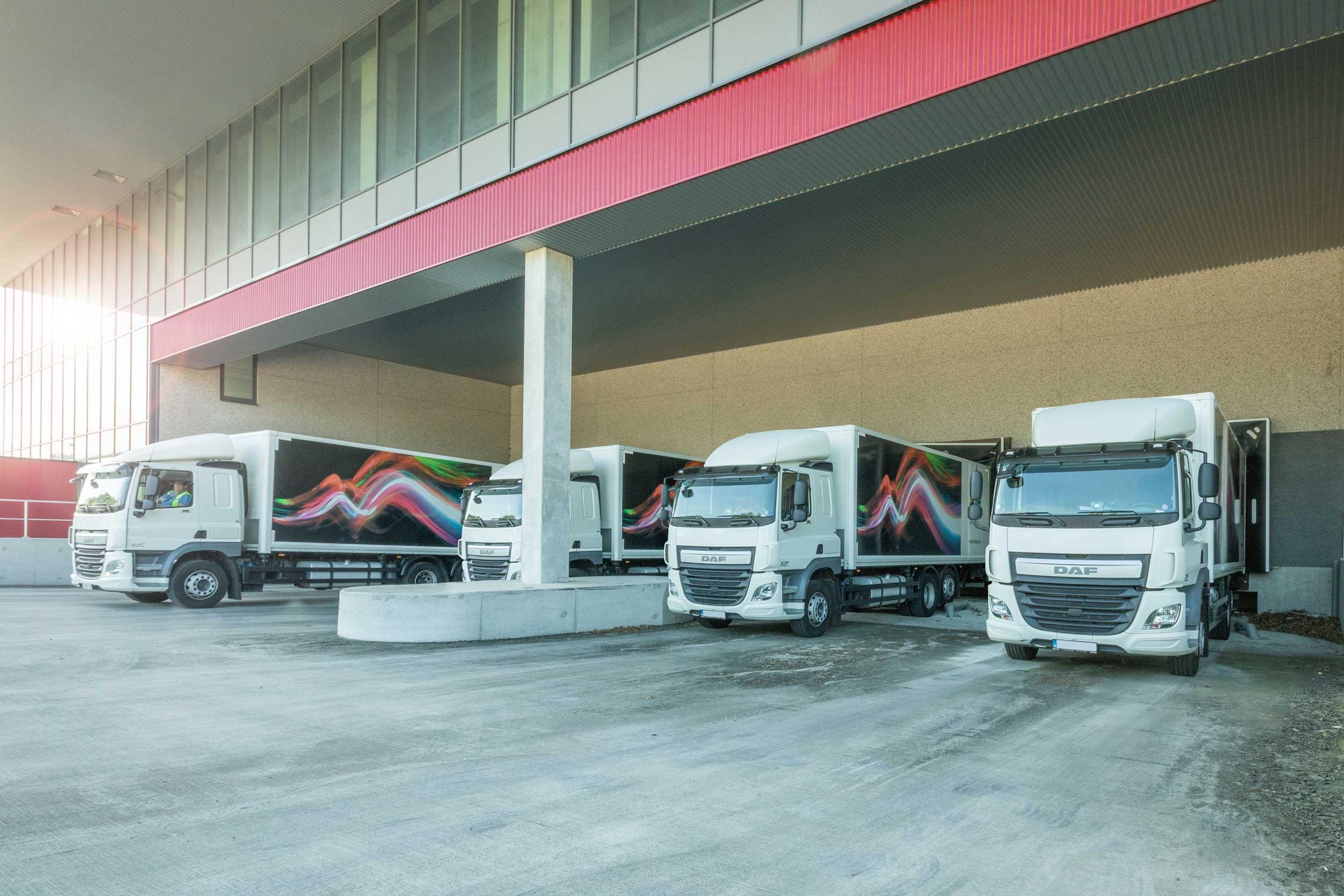 Transport and distribution should be considered before the client places the order. Why? Because we can do business more sustainably if we think together about how the printed material can be packed and how it can be shipped.  The Daneels Media Group anticipates every transport or distribution of commercial print productions. Where, when and how printed matter such as a leaflet, catalogue or brochure is to be delivered determine the packaging of the products. The packaging, in turn, determines the transport. The anticipation of logistical parts of the transport promotes distribution.
The DMG ensures that the process from idea to finished product can be handled with as little impact on the environment as possible.  Sustainable logistics must be discussed in advance so that all parts of the process fit seamlessly together and in a climate-friendly way. Together with the client, we decide in advance what the packaging should look like, what dimensions are needed and how we will arrange transport for the distribution of the printed matter.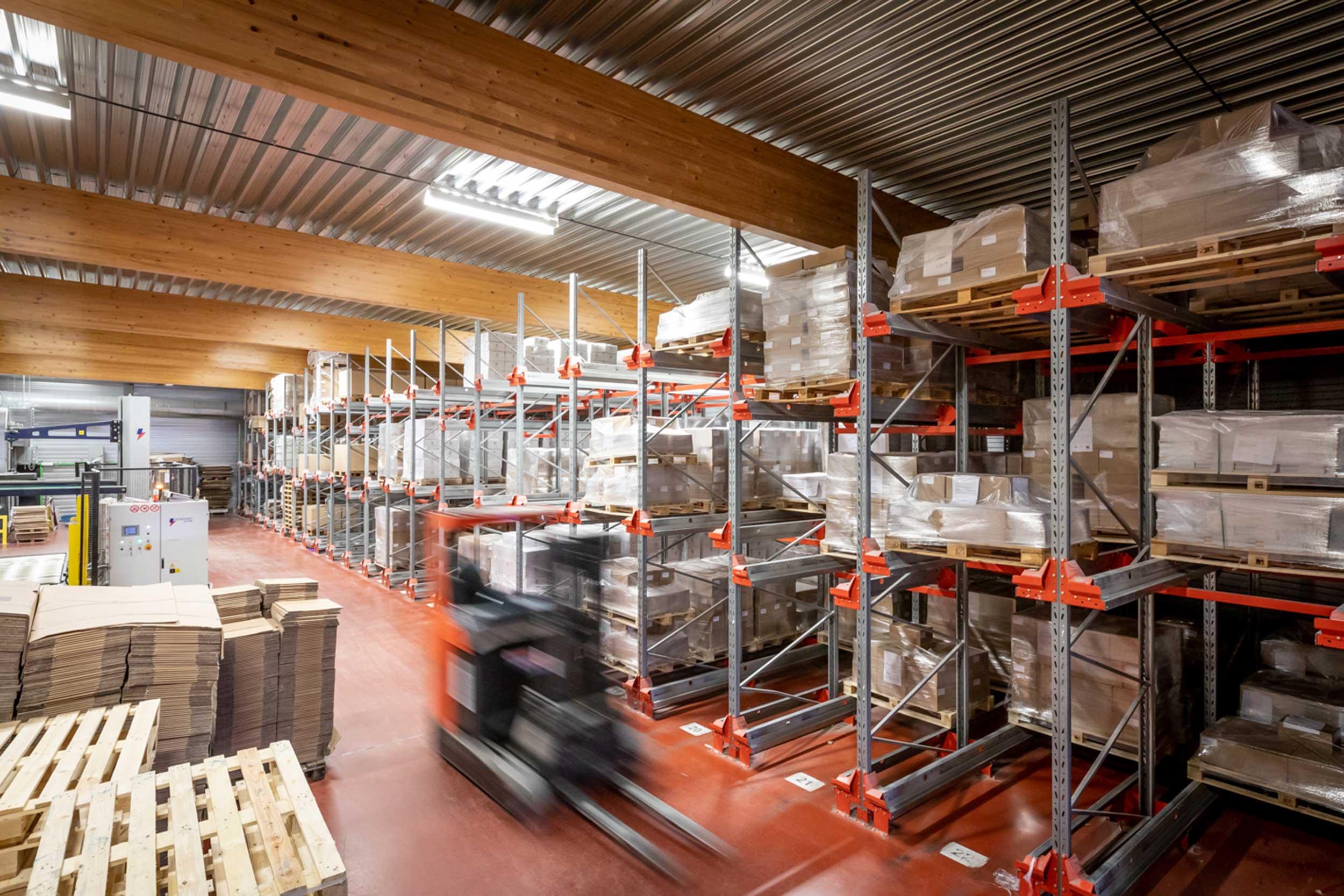 Transport and planning
Transport involves planning. That is the magic word. It saves valuable resources and time in the final phase of the process. The entire process from design to transport is thought out and devised to save costs. A nice aspect of this process is that minimal impact on the environment is automatically considered.
The Daneels Media Group has a spacious warehouse with a total area of 20,000 m2.
We have a large capacity for storing all kinds of printed matter. The order picking and kitting of printed matter is also done in that storage area. Specialized software helps us to manage the implemented stock control. This in turn enables us to organize and report efficiently the logistics of all kinds of commercial printed matter.
We therefore plan the transport and distribution of all your printed matter in advance, so we can continue to do business in a sustainable way.
The Daneels Media Group transports printed matter all over Europe day in and day out
The DMG handles the production of print matter for national and international companies. Such productions are often printed in multiple language versions, which means they are also distributed to multiple destinations.
We bring our experience and expertise in logistics, distribution and transport to bear for our clients. We can ship all kinds of consignments such as express shipments, parcels as well as pallets by road, sea, rail or air.
Most printed matter leaves for its destination(s) immediately after finishing and packaging. Time to market is an important item after all. The DMG works with a sophisticated network of national and international forwarding partners in which our clients can opt for synchronized shipping or groupage. With the latter, several smaller loads can be placed in a container to be shipped as one cargo. This is more cost-efficient. Everything concerning transport is discussed with the client.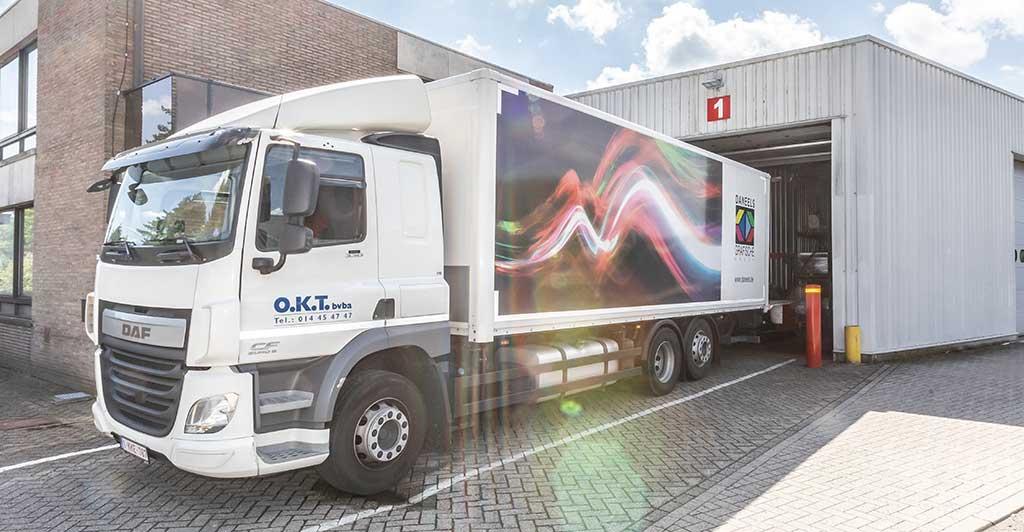 Transport across the board
We think along with the client about all aspects of transport.
Does a client need an on-demand delivery? We see to it from A to Z. Do you have questions about certain customs documents? We will inform you about the possibilities. Perhaps certain regulations apply to shipping to a certain country or city. We will guide every client through every step of the way.
From design to transport
The Daneels Media Group thus analyses all aspects of the overall process in advance. Before we design or deliver the printed matter, the team sits together to find the most sustainable solution for transport. We consider the type of packaging, its size and how we can send the printed matter to its final destination within a certain period of time.
We examine the current situation and we assess the pending developments. This enables us to anticipate client requests flawlessly, but also to organize all our transport in the most sustainable way.
---
Fulfillment
The DMG also sees to fulfillment which means that the printed matter must first be prepared for shipment. We can moreover cooperate with a number of specialized partners. Together, we fulfil our mission to produce and transport as sustainably as possible.